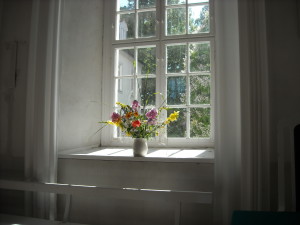 As Earth Day recedes in our rear-view mirrors for another year, I remain impressed and troubled by the following statement by American poet Christian Wiman, in his new book My Bright Abyss (2013). And thanks to daughter Sarah, by the way, for bringing this remarkable volume to my attention:
"What is poetry's role when the world is burning? Encroaching environmental disaster and the relentless wars around the world have had, it seems, a paralyzing, sterilizing effect on much American poetry. It is less the magnitude of the crises than our apparent immunity to them, this death on which we all thrive, that is spinning our best energies into esoteric language games, or complacent retreats into nostalgias of form or subject matter, or shrill denunciations of a culture whose privileges we are not ready to renounce—or, more accurately, do not even know how to renounce. There is some fury of clarity, some galvanizing combination of hope and lament, that is much needed now, but it sometimes seems that we—and I use the plural seriously, I don't exempt myself—are anxiously waiting for the devastation to reach our very streets, as it one day will, it most certainly will" (p. 52).
The anxious paralysis of which he speaks is surely not confined to poets.